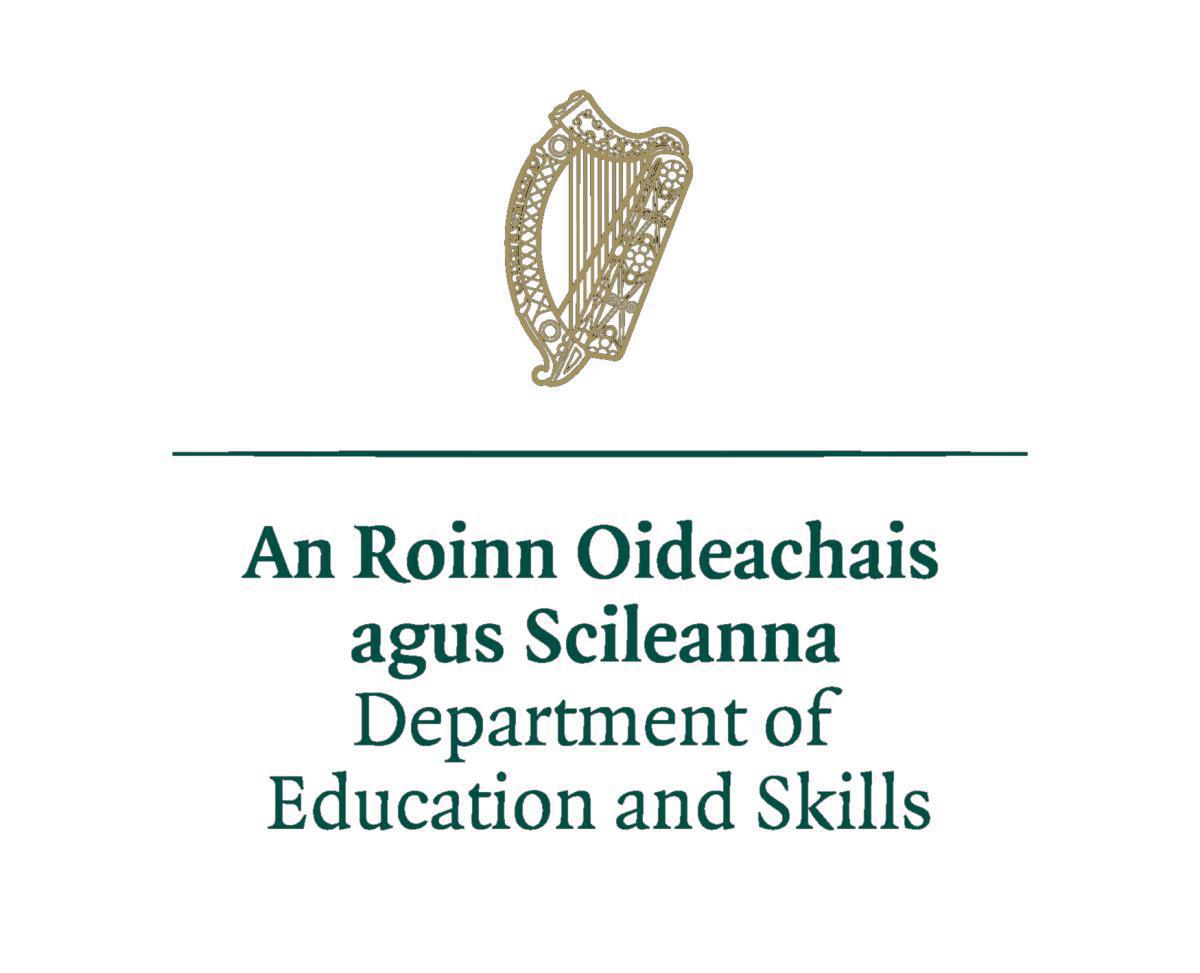 Press Release: https://www.education.ie/en/Press-Events/Press-Releases/2019-press-releases/PR19-10-31.html
The Minister for Education and Skills Joe McHugh TD today (Thursday 31 October) announced a special new report has been published providing a snapshot of our education system.
The Education Indicators for Ireland report for the first time gives a comprehensive overview of the scale of school and third level education and training.
The report arose out of a review of the indicators published in the Action Plan for Education 2016-2019. It was further developed in the context of the 2019 – 2021 Statement of Strategy – Cumasú: Empowering Through Learning and Action Plan for Education 2019.
The report offers a look back at 2018 and it examines a wide range of areas across the education and training system including access to higher education, graduate numbers and further education and training enrolments.
It is the first time that this data has been presented together in one single report.
The report highlights the rise in the number of pupils with special needs in primary and post-primary schools over the last number of years and the increase in the number of Special Needs Assistants.
It shows the number of children in special classes in mainstream primary schools rose from 3,816 in 2014 to 6,229 in 2018. Another 1,000 places were added for September 2019.
The report notes the number of special education teachers is at more than 13,400. Again this is being built on with further investment in Budgets 2019 and 2020 providing hundreds of additional teachers in this area.
Up to 15,950 Special Needs Assistants will be working in schools this year, a 51% increase since 2011. Budget 2020 saw another increase in the number of SNAs with an additional 1,064 hired to work with children with special educational needs in schools, with the total number of SNAs to be almost 17,000 by next year.
Minister McHugh said: "It is important to constantly review the impact that our policy initiatives are making at each level of the education system and I think these indicators go some way to achieving that.
"Creating a report like this gives us a snapshot of the education system at one point in time. But it also shows us how far we have come in recent years, what commitments we are making and what our ambitions are.
"This report fulfils a key aspect of the Action Plan for Education 2019. It shows what targets we have met and is a great insight into the work of our agencies. I would like to thank the team in the Department that has put this together."
Some key findings from the report:
Figures are now available for total graduates across all levels of the National Framework of Qualifications (NFQ) 244,809 people secured qualifications in 2017.
67,122 of these received an award at Honours Degree level (NFQ Level 8) or higher.
Retention to Leaving Certificate continues to improve while transition to higher education is also steadily rising. The number of entry routes to higher education remains high but is reducing.
The percentage of pupils taking the Leaving Certificate established programme is rising and stood at 69.0% in 2018, up from 65.5% in 2014, while the percent taking the Leaving Certificate vocational programme is down from 29.5% in 2014 to 26.1% in 2018. Almost 3 in 4 (72.3%) pupils now take Transition Year.
The percentage of pupils studying a foreign language other than French stood at 44.2% in 2018, up from 38.8% in 2014, while the percentage of post-primary schools offering at least two foreign languages stood at 74.1% in 2018, up from 70.2%.
Figures relating to access to higher education show a steady increase in students with a disability entering higher education with disabled students representing 10.6 per cent of new entrants in 2017 compared to 8.0 per cent in 2014.
The number of students studying on a part-time or flexible basis, including remote learning, has increased from 41,470 in 2014 to 48,068 in 2018.
The percentage of full-time higher education students in Ireland who are classified as international has increased from 10.5% of all student in 2014 to 12.5% in 2017.
There are just over 10,000 postgraduate research students in Ireland in 2017 (10,015) with 6888 full-time PhD students of which 3,590 were females. Of the 1,150 masters research students in 2017, 644 of them were male compared to 506 females.
The report is broken down into four sections:
Overview of the system covering enrolments at all levels, education providers, teachers, inspections, teacher development, and the National Educational Psychology Service (NEPS).
Primary and post-primary education covering school types, Leaving Certificate pathways, retention, STEM education, foreign languages, social inclusion, special education needs and school transport.
Further education and higher education covering transition rates from post-primary, access to Higher Education, international students, research and skills.
Outputs and Outcomes covering awards, general level of education of the population, awards by age and lifelong learning.
The publication of these indicators will provide a good picture of the progress we are making towards achieving our five high level goals, as articulated in the 2019 – 2021 Statement of Strategy – Cumasú: Empowering Through Learning and Action Plan for Education 2019 framework, namely:
Shape a responsive education and training system that meets the needs and raises the aspirations of all learners.
Advance the progress of learners at risk of educational disadvantage and learners with special educational needs in order to support them to achieve their potential.
Equip education and training providers with the skills and support to provide a quality learning experience.
Intensify the relationships between education and the wider community, society and the economy.
Lead in the delivery of strategic direction and supportive systems in partnership with key stakeholders in education and training.